The list below contains the stands that we propose in 2022.

All participants will be automatically registered to one session in the discovery fair.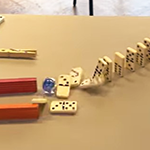 (01) Addictlab & SDGzine | Machines Rube Goldberg
Come and create your own chain reaction machine! Design, co-create, build, test and film.  Think about potential and kinetic energy, mechanical power, friction and more. You will have access to many dominoes, robots and all kinds of recycled materials. Video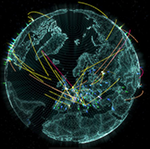 (02) CERN | The LHC Global Computing Grid never sleeps!

Discover a network of 170 interconnected data centres in 42 countries, visit the one at the heart of this network, and learn about the varied and exciting careers that are open to you!
Using distributed computing, hundreds of thousands of computers form the World LHC Computing Grid (WLCG), which provides the resources to store, distribute and process LHC data. WLCG combines the power of more than 170 data centres in 42 countries around the world that are linked to CERN. At this stand, you can dive into the heart of WLCG, with an impressive virtual tour of the CERN Data Centre, and discover how we build applications to visualise these data transfers. You will also learn about all the varied and exciting jobs of the creators of these systems!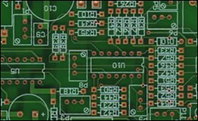 (03) CFPT - Ecole d'électronique | Discovering electronics training

On the stand we will have flyers and documentation. There will also be a small activity to finalise an electronic assembly with perhaps some programming.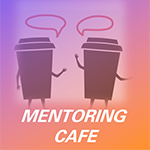 (04) Elargis tes Horizons | EYH STEM Mentoring Contact Café

The EYH STEM Mentoring Café is a speed-mentoring program aimed at the young participants at the biennial event. The STEM professionals move from table-to-table to share how they got their start in STEM, what interests them the most about their job, what exciting projects they are working on, and why STEM matters to our society.  The Café small group setting encourages conversation and connectivity.
(05) EPFL - Blue Brain Project  | Digital brain reconstruction and simulation

The Blue Brain Project at EPFL is an initiative of Swiss brain research led by its founder and director, Professor Henry Markram.
The goal of Blue Brain is to establish simulation neuroscience as a complementary approach to experimental, theoretical and clinical neuroscience for understanding the brain, by building the first biologically detailed digital reconstructions and simulations of the mouse brain.
Blue Brain's supercomputer simulations and reconstructions offer a radically new approach to understanding the multi-level structure and function of the brain.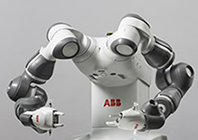 (06) HEPIA | HEPIA institutional stand, with a "Yumi" Robot animation

HEPIA institutional stand, with institutional documentation, and the following animations: Magic trick 4.0.
Let yourself be surprised by Yumi, a robot magician. You choose a card, he finds it, he succeeds every time.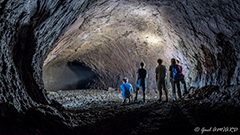 (08) Objectif Sciences International | Become a scientist during your holidays!

Presentation of the participatory science activities of the NGO Objectif Sciences International.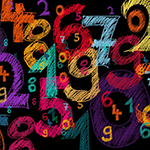 (09) Objectif Sciences International | Maths games

Discover new mathematical concepts while having fun!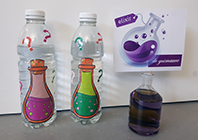 (10) SimplyScience

Come to our stand and try to guess the composition of the magic liquid! You can also discover other scientific phenomena related to light with the help of our demonstrations.

(11) ITU (International Telecommunication Union) | Come and program Roberta, the LEGO Mindstorms robot

Participants will have the opportunity to manipulate and direct the robots, to perform a robotic choreography, and to discover or better understand the role of international organisations in the scientific and technical fields.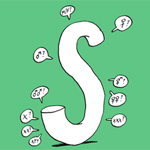 (12) UNIGE - Bioscope | Are you the same sex?

What is the difference between sex and gender? How are the genitals formed? What is the clitoris?
Come and discover the answers to these questions on our interactive stand!
You can learn more about sex diversity and genitalia. A protocol for creating your own genitals out of modelling clay will help you understand how they are formed. It will also be possible to observe different models of genitalia in 3D, and even to observe sections of them under the microscope.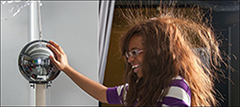 (13) UNIGE - Physiscope

With Physiscope, come and discover physics in a playful way, with static electricity to electrify you, or superconductors and liquid nitrogen to levitate you.

(14) UNIGE - Service égalité & diversité | 100 femmes et des milliers d'autres

The projet 100 femmes et des milliers d'autres is a communication and awareness campaign aimed at highlighting 100 women for their exceptional career paths, among thousands of others. By proposing atypical careers and showing that leadership also comes in the form of women, it establishes these women as inspirational role models for the younger generations. Their profiles are gathered in a publication. Among them, 28 have accepted to play the game of the video-portrait, which will be broadcast on a digital platform dedicated to the campaign (100femmes.ch) and on social networks (@100femmesetdesmilliersdautres). The publications will be offered and the videos will be on screen. Video teaser.


(15) UNIGE - Terrascope | Geothermal energy: Switzerland's hidden resources

Dive into the depths of the underground to discover an energy with great potential!
The aim of this stand is to discover geothermal energy, a renewable energy, and its potential to free us from fossil fuels. It will also be an opportunity to talk about the scientific professions related to this field (UNIGE researchers and others).
Virtual reality helmets that will allow the discovery of Geneva's subsoil will be made available.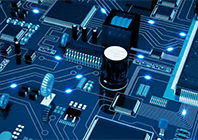 (16) STMicroelectronics | Semiconductors and wafers integrated circuits
An engineer will explain how chips are made and what they are used for